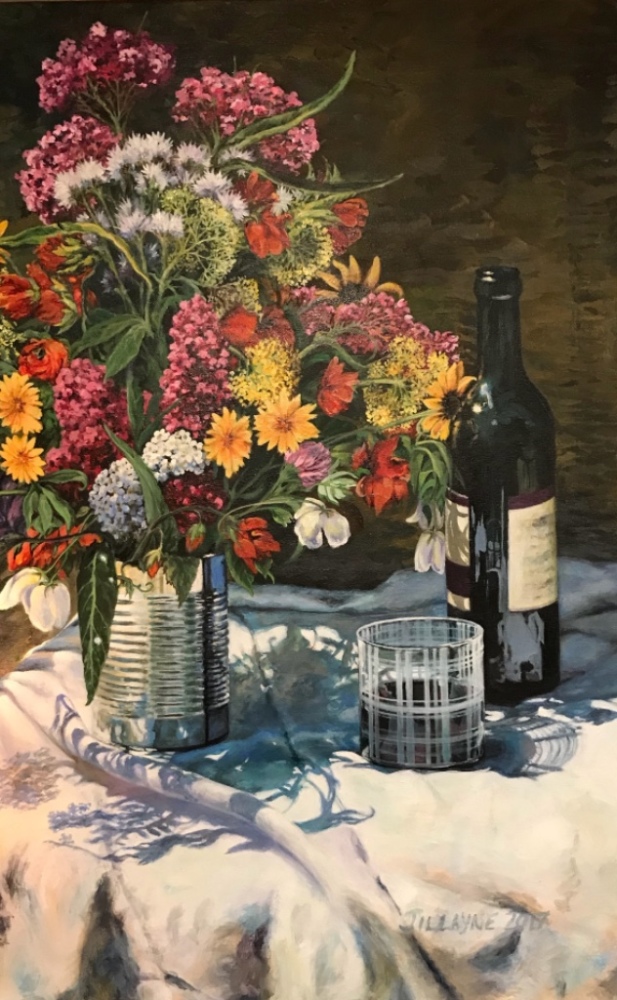 Original and inspired art specializing in midwest and spiritual themes in mediums of oils, acrylics, pencil, ink, watercolor, and pastels.​​​

ACRYLIC ON CANVAS - PRIVATE COLLECTION 
       ​​​​​​​​​
OILS          WATERCOLOR       INK/PENCIL
Whether you prefer oils, acrylics, pastels, pencil and ink, watercolor or a mixed medium piece, Jillayne's art is sure to be treasured!
My name is Jillayne (Jill) Goulet Hanson, I'd like to share with you some musings of my artistic journey.​
​​​​​​​​

A primary motivating factor for the creativity that's expressed through my art, is my "heart speak". I have a compulsion to make a visible image to share with the world of what speaks beauty, inspiration, and my way of seeing the world. My understanding of the source of this compulsion is the uniqueness of me as a person, together with my Creator. He speaks to my heart, and is an ever present Spirit, encouraging, guiding, and inspiring me. 



​

My art is an expression of my being, so although I create each work as a one of a kind, and want it to be shared, I make very few limited prints, and when I do make them, I often "touch" them with enhancement to make even the reproductions unique. Most of my works are not reproduced. If customers want to share some art with others, some images are available in note cards to purchase. I sell mostly originals, because the artistic skill and expression of the original art can be diminished or lost in the reproduction process. I try not to be affected by commercialism.
This decision to keep the artistic expression as pure as possible has been a long time in developing. It has not always been the case. Having studied in a Commercial Arts program, and experiencing the efforts to sell my work with the commercial "saleability" of my art in mind with more of a focus as a technician, lead me to dabble in various art forms. Some were more crafty, with a variety of trials in varying, though still artistic expressions. See some samples pictured on left. I slowly changed my focus from what inspired me, to trying to find my market and searching for my niche. However, in this process i found i was losing some of my personal expression. Though i was unclear of my direction at times, I now embrace the process and journey I experienced. It helped me to hone my skills and refocus back to my first heart song.  
I now enjoy the maturity, a sort of settling in, to focus on my "heart speak" with the created world, and my ever present Spirit inspiration.  I'm more accepting and at peace with my art and to where it has evolved. Although it is still progressing, I've found my "north star", more true to myself, and honoring of my beliefs.  I have much greater appreciation of the unique expressions and freedom of other artists and their journies. I'm excited to discover where the road to creative revealing will lead in mine.  
I know that now my art speaks more clearly.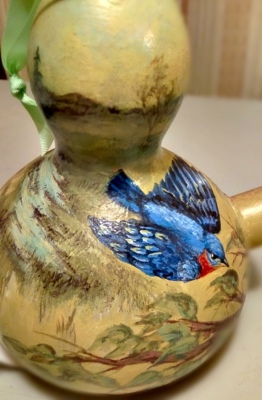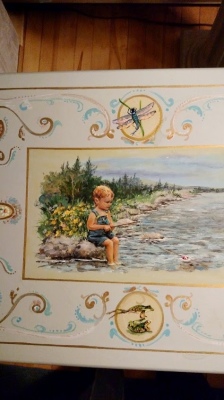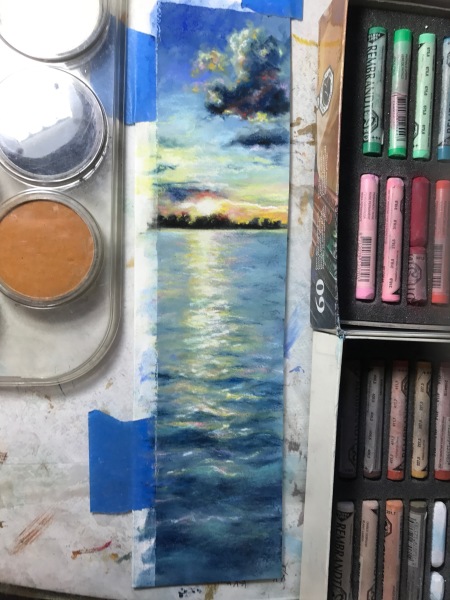 SAMPLE PASTEL ON SANDED PAPER OWNED BY ARTIST DELLA CONROY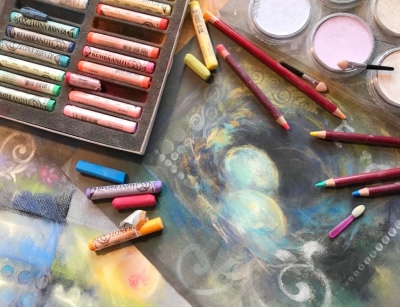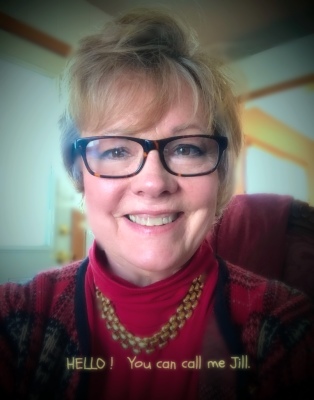 ​​
The last gallery in the GALLERIES section shows available art for sale. Be sure to check out the varied subject matters and mediums in the other galleries, too!  Feel free to give any feedback or contact me with interest for a commission or of other interests in the CONTACT section.
Pure pigment in either stick, pencil or pan forms that enables a color rich luminosity not capable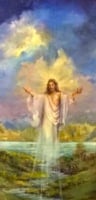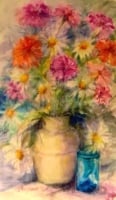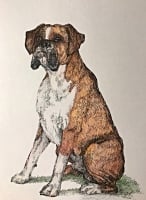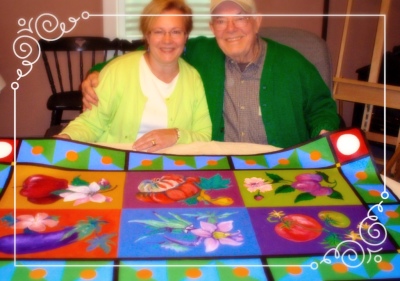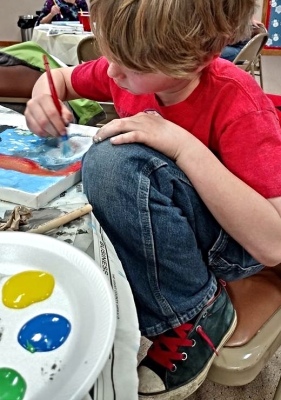 from floor cloths to kid's play. Love it!